From the background to the foreground

» April 11 – May 25, 2014

RISO – Museo d'Arte Contemporanea della Sicilia
Palermo, Italy
In collaboration with MACRO – Museo d'arte contemporanea di Roma.
Curated by Scientific Committee of S.A.C.S. the Agency of Contemporary Art in Sicily: Laura Barreca, Daniela Bigi, Valentina Bruschi, Lorenzo Bruni, Giovanni Iovane, Helga Marsala, Cristiana Perrella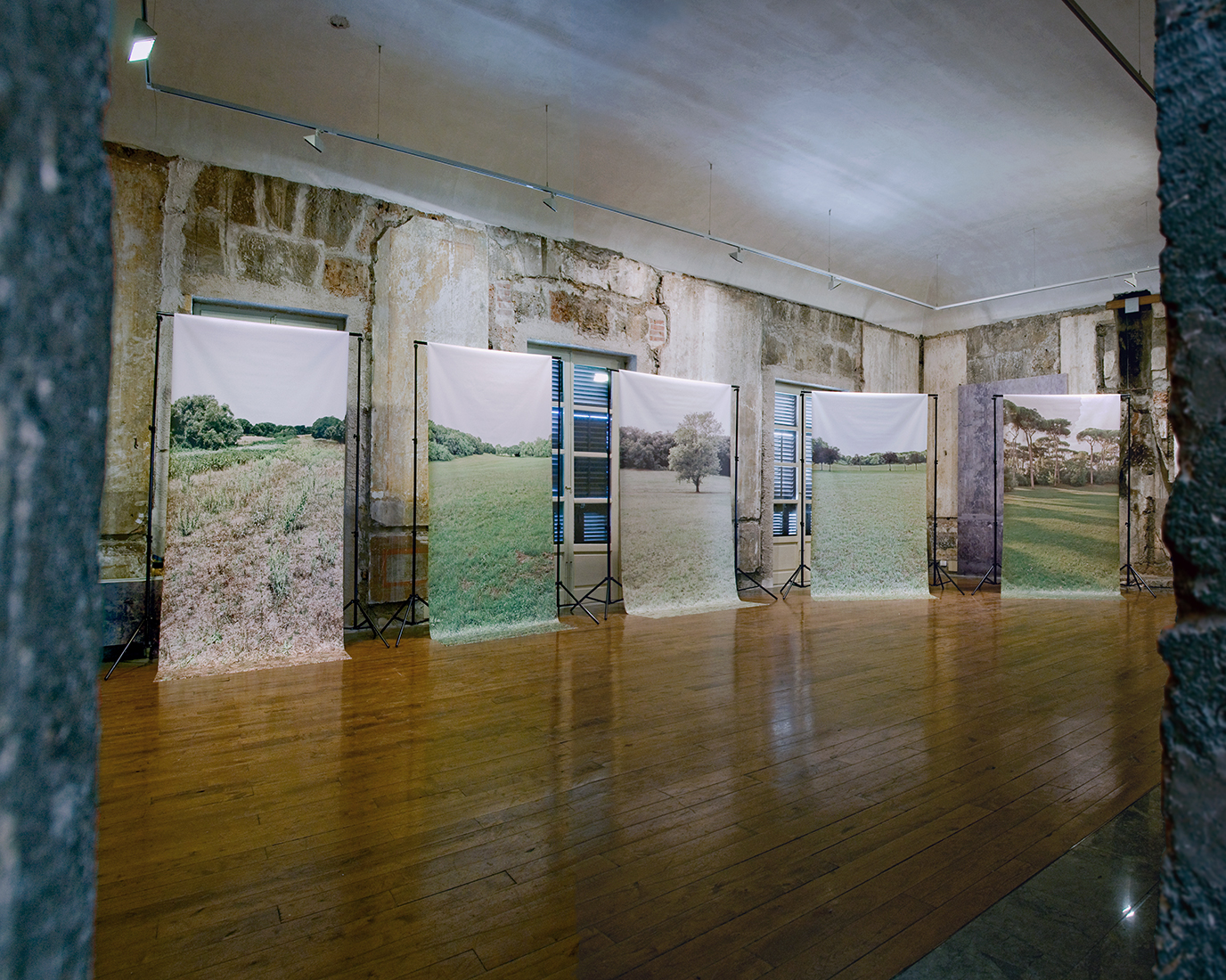 From the background to the foreground
RISO – Museo d'Arte Contemporanea della Sicilia
2014
In Sergio Zavattieri's work, the ornate perfectionism and the lucid attention for technical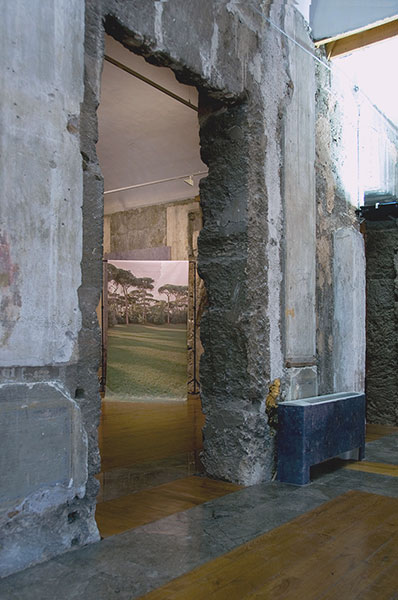 details do not exclude the ability of transmitting a touching beauty, a subtle magic to photography. His subjects experience a sense of completeness that doesn't leave room for error, unpreparedness or imprecision. And this is true both for the project phase, during which sets and mock-ups are conceived and staged, as well as for the photographic image itself.
A certain classicism enlivens every shot, a sentiment of beauty that passes through the  objects pushing them towards an absolute aesthetic dimension. Nevertheless, all this turns into visual warmth, into a quivering emotivity that catches the eye and leaves out any trace of detachment. Zavattieri's pictures are extremely rigorous but full of "noise", of atmosphere, like melancholic documents coming out of an uncared-for drawer or out of the shelves of an old archive.
Behind each of his photos is a play of ambiguity. Like in the pictures of the "Botanica" cycle, in which the beautiful flowers depicted with a metallic, technological black-and-white are nothing more than ordinary plastic objects: actually, they are artificial plants photographed with a fine technique and revived in a new organic form. Or like in the flying saucers series, in which unidentified flying objects are immortalized by the camera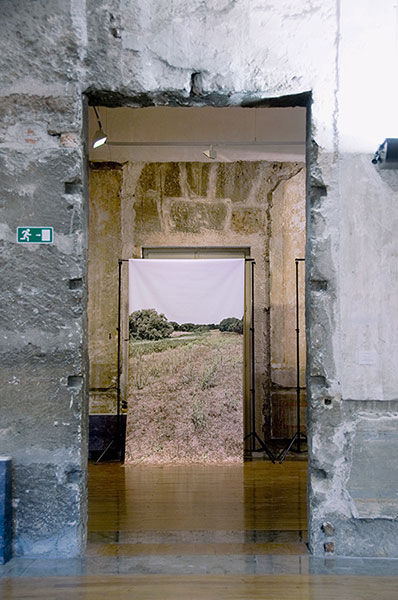 's glass while they stand out in the skies of the cities in which the artist happens to be. Also in this case the relationship between truth and mis-en-scene is crucial for the structuring process of the picture.
Guest artist at the 12th edition of "Fotografia. Festival Internazionale di Roma", thanks to a collaboration between the MACRO museum in Rome and the Riso/S.A.C.S. museum in Palermo, Sergio Zavattieri produced a new artwork during an artist-in-residence program in Rome. Starting from the Festival's theme, that was the concept of "vacatio" ("emptiness"), Zavattieri developed a project full of vintage fascination, bringing the viewers into blurred, nostalgic atmospheres in which the origins of photography combine with a sense of charm and wonder included and reflected in the form of a poetic vision.
Among the references to cinema, to the landscape aesthetics and to photography between the 19th and the 20th century, "From the background to the foreground" rereads old pages of history with a contemporary approach, redesigning the classic bucolic backdrops that were once used in the photographers' studios; a disused routine, brought back to the present through contemporary images: the long patches, unrolled using tailored metal structures, offer the viewers the visual enchantment of a familiar nature, yet crystallized in a timeless silence, beyond any form of spatial recognizability.
The Roman villas, gardens and countryside explored by Zavattieri and immortalized by its clinical camera – which combines the cinematographic precision and definition with a constantly implied lyrical intention – become the protagonists of a series dedicated to the Italian landscape, specifically to the Roman one. And it's a landscape described by absences and subtle evocations, captured in the break of a quiet, almost dramatic beauty. From Villa Ada to Villa Doria Pamphilj, to the Caffarella Park, a palette of green, grey, white and pink shades unfolds all the way through the Museum's space, putting the past and the present in contact and inviting the viewers to contemplate, but also to interact. Shooting a picture while posing ahead of the wings of "From the background to the foreground" is a way to immerse into the dense, ever-changing and lively space of photography.

Related links
Artribune: Residenze a Riso: Aartisti siciliani outdoor